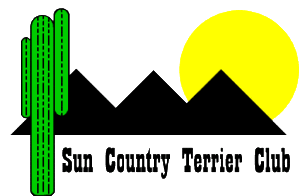 Our upcoming class will be held on Saturday, November 1st, 2014 at 9:00am.

Join us for our free handling classes if you are interested in learning how to handle your terrier for the show ring or would like to socialize your puppy. Classes are taught by Sun Country Terrier Club members. For more information or to be added to our handling class e-mail list, contact us at [email protected].
Classes are given from September through May at Paradise Valley Park and last approximately one hour. Classes are generally offered on either Saturday or Sunday mornings, depending on instructor availability. If you are interested in teaching a class, contact Janice Arenofsky via [email protected].
It is a good idea to check your e-mail to be sure that classes have not been canceled due to weather etc.