buy Clomiphene by the pill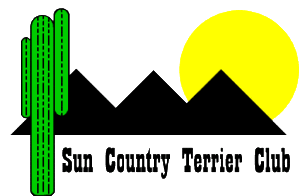 visit this web-site Sun Country Terrier Club's vision is to promote responsible terrier ownership, friendly competition, education and fun with terriers.
Sun Country Terrier Club was founded in November 1993, through the aspirations of four Arizona terrier enthusiasts. Ted Rutherford, Robert Lucas, Ed Dalton and Hal Heubel sat down together on many Saturday evenings creating first a dream and finally a plan to start a Terrier Club in the Valley. Starting with 28 charter members, Sun Country Terrier Club has evolved to a membership of approximately 75 terrier enthusiasts.