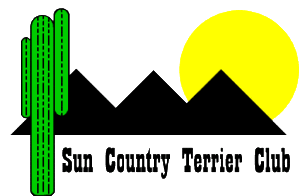 Sun Country Terrier Club is accepting applications for membership. Being a member of Sun Country Terrier Club is a great way to learn more about terriers and how to be a responsible owner. We provide, via our members, training for proper show handling, as well as educational opportunities and information for a variety of AKC events.
Come join our group of experienced owners, breeders, handlers, as well as beginners and start on a journey you are sure to enjoy.
Please take the time to download an application and our Code of Ethics.